Teen Personal Training in Vancouver & Port Coquitlam
We believe that health is directly related to teen's development.
Function Health Club provides teens with personal training in Vancouver and Port Coquitlam. Our programs make health and fitness easy, fun and attainable for everyone.
Our approachable, friendly environment will motivate teens to take their health seriously while enjoying getting fit in the process. Our dedicated team of coaches who specializes in teen personal training in Vancouver and Port Coquitlam are trained to help teens with their goals, whether it's losing weight, building muscle or improving athletic performance.
Our Philosophy
Many young teens are interested in the gym or looking to improve their fitness for sport, but don't know where to start! Youth programs are "too young" for them and adult programs are more often than not, intimidating.
Our team of coaches who are dedicated to teen personal training pride themselves in teaching and guiding teens to give them the confidence and knowledge to safely build strength and improve their conditioning to support their goals. Having additional adult mentors to help guide our youth can be so beneficial and our programs are designed to support teens on their journey.
We offer 30 mins and 1 hr training sessions that can be done individually or in pairs. Contact us for more information on how to get started!
Meet our Team Dedicated To Teen Personal Training in Vancouver & Port Coquitlam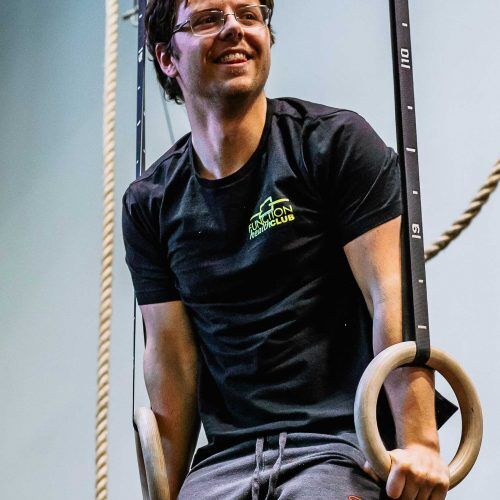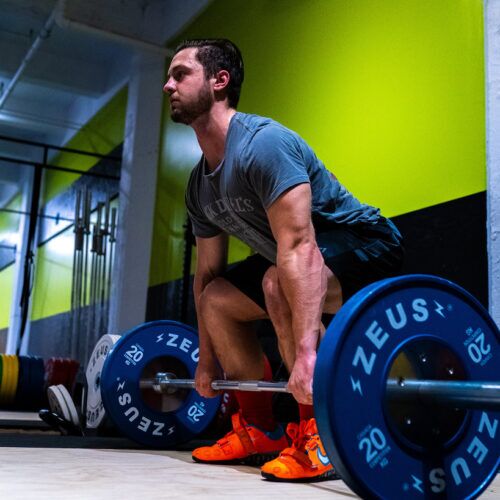 Meet our team of certified personal trainers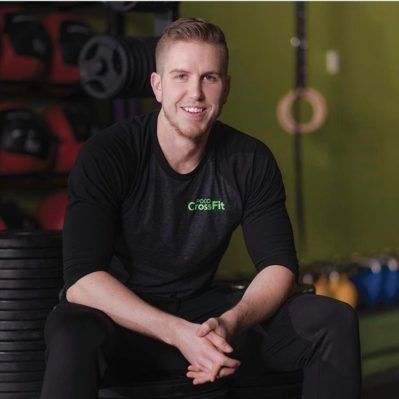 Morgan Hodge
BKin focus in Pedagogy, Neuro Performance Specialist, FMS, CF-L1, CF-L2, CF-E
Studied/Completed the following courses/certifications:
Z-Health R-Phase – Movement Reeducation Specialist
Ido Portal Movement Corset Workshop
Z Health Essentials
CSEP-CPT Certification
Soft Tissue Release Therapy
Awards/Achievements:
2019 Top Trainer in Canada Award by IMPACT Magazine
2018 Nominated as one of the Top Trainers in Canada by IMPACT Magazine
My Coaching Philosophy:
To empower people to do that which they once thought impossible so that they become inspired and spread that deeper understanding of self-capability to every aspect of their life.
*Morgan works with clients through ONLINE and IN PERSON coaching. His schedule fills up fast so click here to book in today!
Read More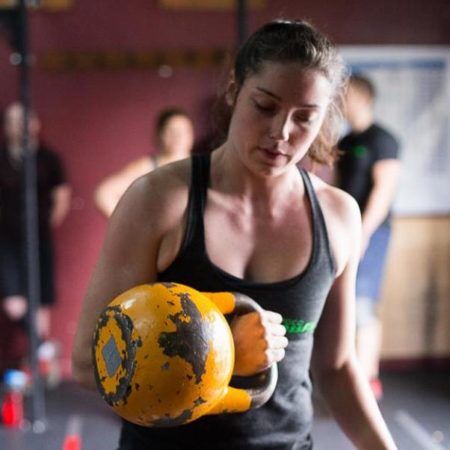 Justina Mayr/JT
CFL1, R-Phase Z-Health, I-Phase Z-Health
Studied/completed the following programs/certificates:
Gymnastic Seminar-Sean Lind
B.A. English &
BC Teacher Certificate
Achievements/Interests outside the gym:
NCAA Hockey
NCAA Track and Field
My Coaching Philosophy:
Get to know members on a deeper level to create a long lasting relationship with health, wellness and overall fitness being on the forefront. Make sure all athletes know the gym is a safe place for them to come escape everything else and just breathe.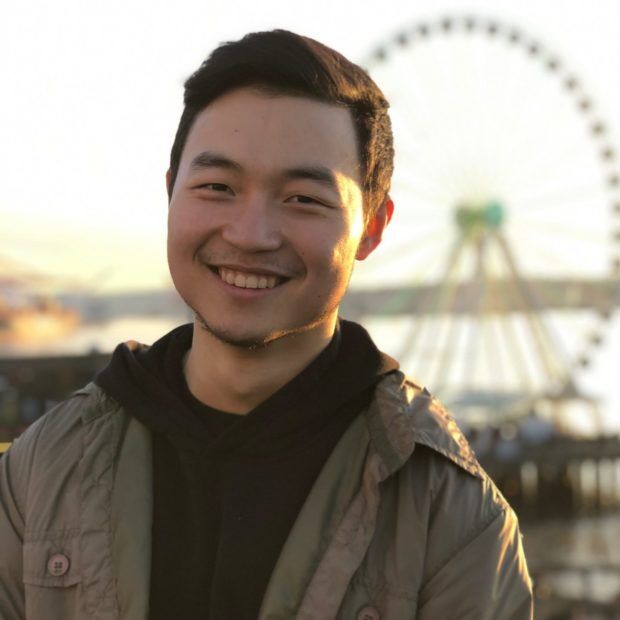 Danny Jun
BKin (in progress), ACE fitness nutrition (in progress), ACE Personal trainer, Crossfit Level 1 & 2, Agatsu kettlebell Level 1
Athletic background
– Competitive soccer, basketball, track and field
– Bodybuilding, powerlifting, weightlifting, Crossfit
How I got into coaching:
Growing up, being in the gym taught me discipline, self- efficacy, and made me a better person. This made me realize that I wanted to help people reap all the benefits of training by becoming a coach. I got my personal trainer certification on my 18th birthday, and never looked back.
My Coaching Philosophy:
To provide quality and sustainable coaching to empower the client in and out of the gym.
#plz
Proudest moment:
Watching as a client full of self doubt finds their own strength and regains their confidence.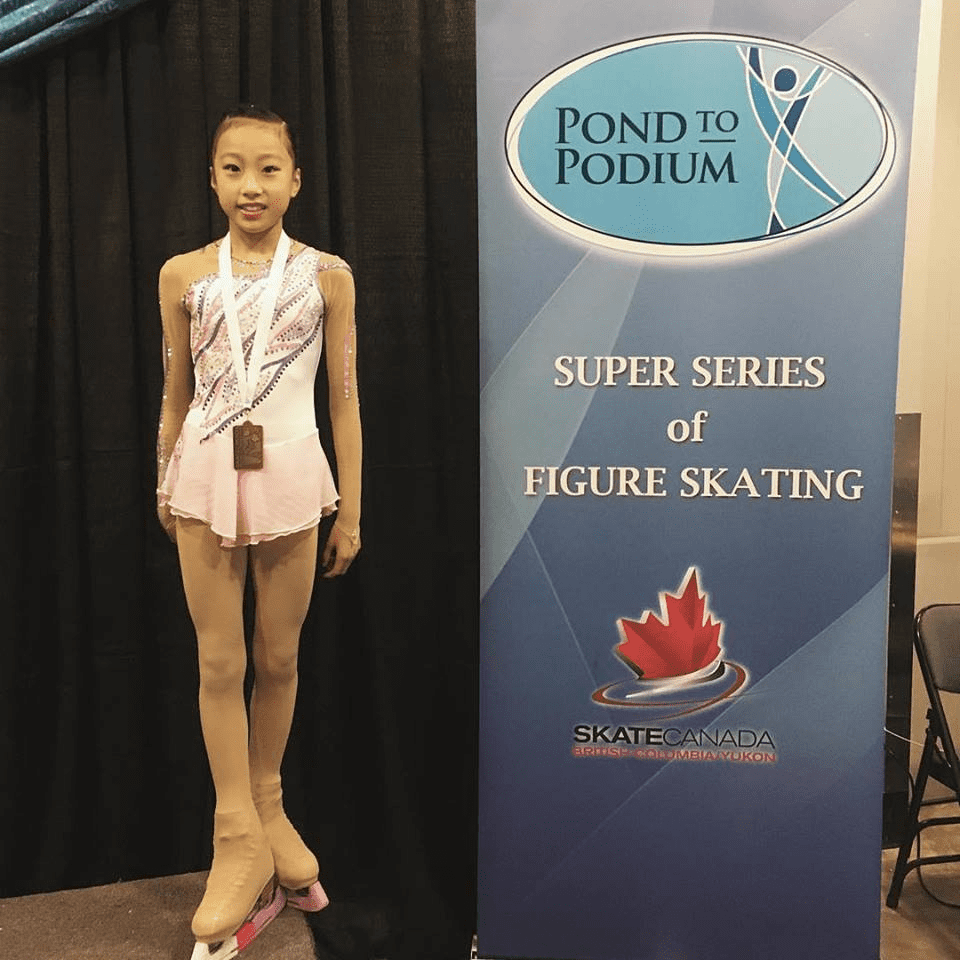 Athletic Development Program Athlete Luca place 3rd in her most recent figure skating competition! She is currently ranked 7th in Western Canada.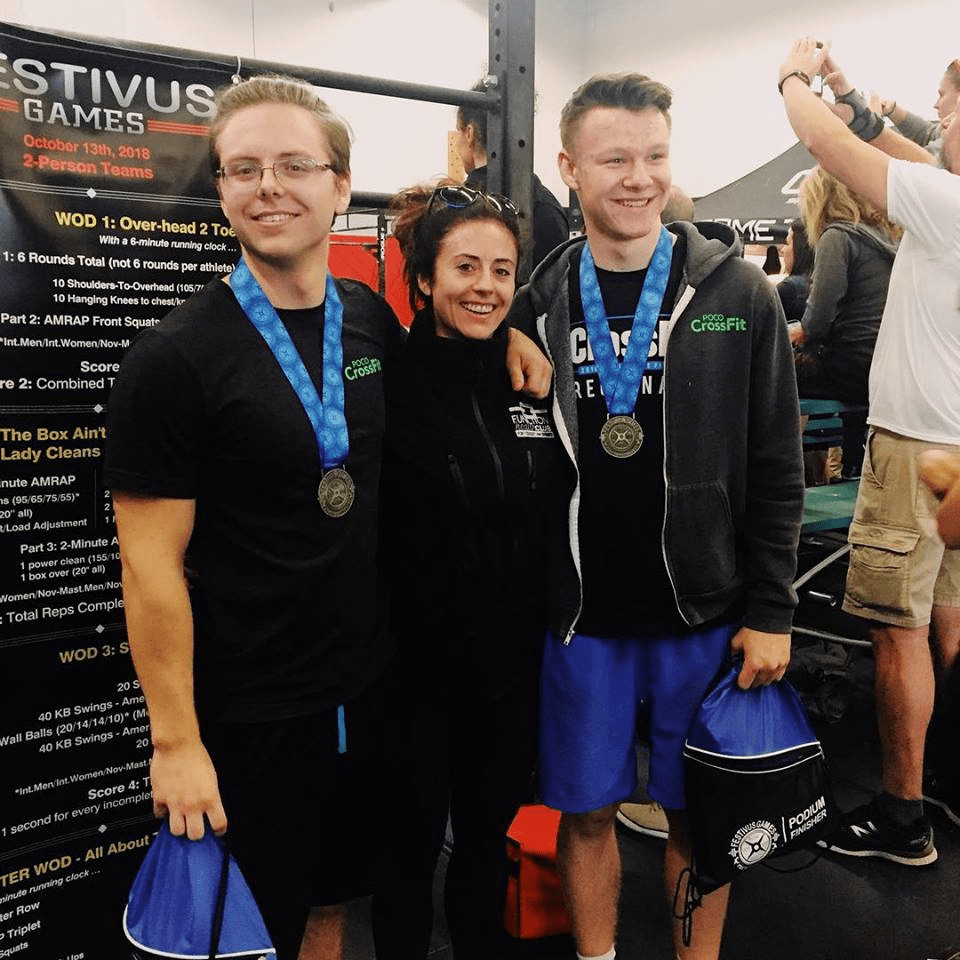 Athletes Matthew Tennant and Ronnie Mundell winning First Place in the Novice division at the 2018 Festivus Games for Team "Brothers from other Mothers". Both athletes have also competed in the Individual Teen Finals at CanWest in 2017 and 2018.
HOURS
M-Th 6:00am to 8:30pm
F 6:00am to 7:30pm
Sat 9:00am to 2:00pm
Sun 8:30am to 2:00pm