Private Personal Trainers at Function Health Club
The Function Team is here to empower you to take charge of your health and unleash the best version of yourself!

Our Leadership Team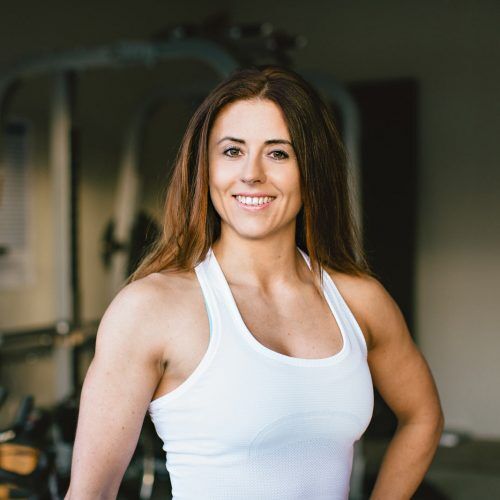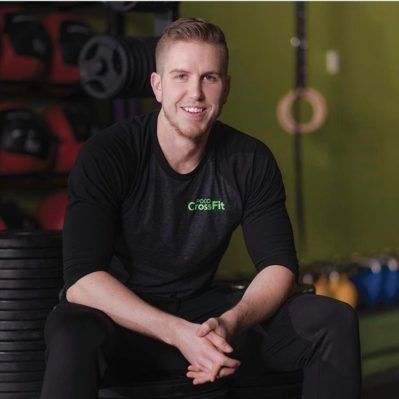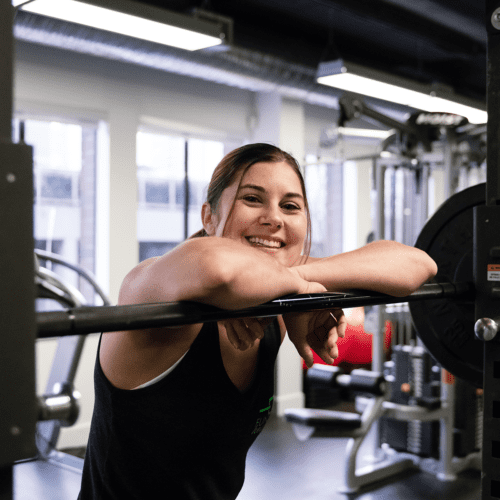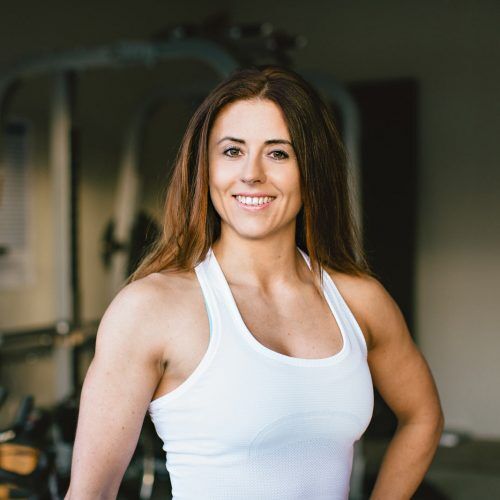 Owner, Weightlifting Coach
Caroline Mundell
CSNA Master Nutritionist, BCRPA Personal Trainer, NCCP Olympic Lifting Trained, Agatsu Level 1, Yoga Instructor
Awards/Achievements:
2015 Best Personal Trainer – Tri-Cities
Top 3 Women Influencer Award – Exceptional Leader
Olympic Weightlifting:
Currently ranked 3rd in the World 58kg
BC Provincial Masters Record Holder
Ranked 1st in BC for all Masters Lifters in all weight classes
2x BC provincial Champion, Canadian Silver and Gold medalist
My Coaching Philosophy:
Lead by example and prioritize your health. It is your duty to bring your best self into all aspects of your life. In doing this, you and everyone around your will flourish.
#FUNCTIONBETTER
How did I get into coaching:
After my divorce in 2009, I needed to make some quick decisions. I was in the middle of a behavioural neuroscience degree at SFU, but I had 3 young children who needed me to take care of them and I wanted to not only do that in our home, I wanted to be able to show them that when the world feels like it's crumbling around us, there is still opportunity to create something beautiful. Continuing University at that time seemed to be the wrong choice.
I spent some time reflecting on what I truly wanted to do with my life. I was a competitive figure skater as a child and had always been the friend who people came to for fitness and nutrition advice. I had continued to be a fitness advocate throughout my marriage and time as a stay at home mom. I'd organize hikes, active play dates with kids, and just generally encourage healthy lifestyle habits for those around me. So after taking the time to research various options, I started my own training company out of my car. I drove to people's homes, trained clients outside at parks and slowly built the businesses that you currently train at today!
My proudest moment as a coach:
I have had so many moments over my coaching career that I cherish. Many of them involve people right here in our gym! The first time I truly felt proud as a coach was with my first client. She was extremely unhealthy when we first met. Her main goal was to be able to get up off the floor without help. After working with her for over a year, she had not only accomplished that but was hiking the Coquitlam Crunch and had lost over 50lbs! We celebrated by carrying 50lbs of weight up the Crunch so she could reflect on how far she'd come. For this woman, my help had completely changed her life. That is why I do what I do. Connecting with people and creating positive change is in all of us and this being an advocate for health and self care is what I have to offer in this lifetime.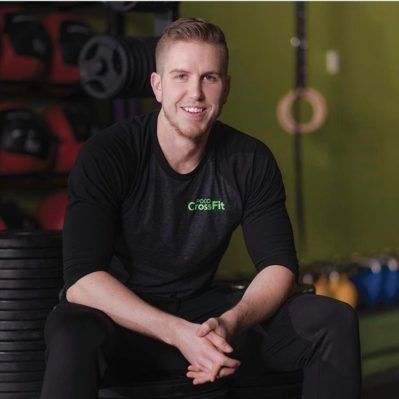 Co-Owner / Neuro Performance Coach
Morgan Hodge
BKin focus in Pedagogy, Neuro Performance Specialist, FMS, CF-L1, CF-L2, CF-E
Studied/Completed the following courses/certifications:
Z-Health R-Phase – Movement Reeducation Specialist
Ido Portal Movement Corset Workshop
Z Health Essentials
CSEP-CPT Certification
Soft Tissue Release Therapy
Awards/Achievements:
2020 Top Trainer in Canada Award by IMPACT Magazine
2019 Top Trainer in Canada Award by IMPACT Magazine
2018 Nominated as one of the Top Trainers in Canada by IMPACT Magazine
2019 Top Trainer in Canada Award by IMPACT Magazine
2018 Nominated as one of the Top Trainers in Canada by IMPACT Magazine
My Coaching Philosophy:
To empower people to do that which they once thought impossible so that they become inspired and spread that deeper understanding of self-capability to every aspect of their life.
*Morgan works with clients through ONLINE and IN PERSON coaching. His schedule fills up fast so click here to book in today!
#GETYOURMINDRIGHT
How did I get into coaching:
Growing up, sports were a main stay for me. I played everything from soccer, lacrosse, volleyball, basketball and a small stint in roller hockey. I was fortunate to experience many incredible moments and events throughout those athletic endeavours but the main thing that stuck with me was the coach's I had. Throughout all the different sports I played, all of my coaches were incredible.
This led me to a passion for human performance and development. I began creating a following of friends that would come to me for health and fitness advice, things like how to improve their bench press and biceps, classic 16-year-old boy stuff. From this, I decided to create a little side hustle for myself and began my first company '3Point-Fitness', I know catchy right? I ran this little side hustle out of the trunk of my car as I finished high school and ventured into post-secondary to become a Kinesiologist.
What started as a side hustle, let's just see if I like this, kind of thing, blossomed into a deep-rooted passion for coaching and helping empower people to achieve excellence in body and mind. I completed my Kinesiology degree with a focus in Pedagogy aka teaching and an unofficial minor in Sport Psychology.
Throughout my university years I met some incredible professors who shaped the way I approach coaching and helped me further develop that passion for helping others achieve their best.
This led me to where I am today as co-founder and owner of the amazing facility you train out.
My proudest moment as a coach:
I have had so many moments over my coaching career that I can truly say made me proud. Many of them involve people right here in our gym!
To narrow down one moment as my proudest I feel discounts all the rest therefore I'm going to outline what makes me the proudest as a coach.
These moments typically don't involve any actual physical training moment or occurrence. What they do involve is that moment of realization when a client recognizes the true underlying "why" for themselves and who they are and what they are pursuing, challenged with or otherwise focusing on including those moments when they realize the doubt they've had within themselves is either no longer there or foolish to hold on to. These moments have often involved tears as they have been a powerful moment of deeper understanding and empowerment.
These are the moments that make me the proudest as a coach as I am so incredibly proud of those individuals for the growth they've accomplished.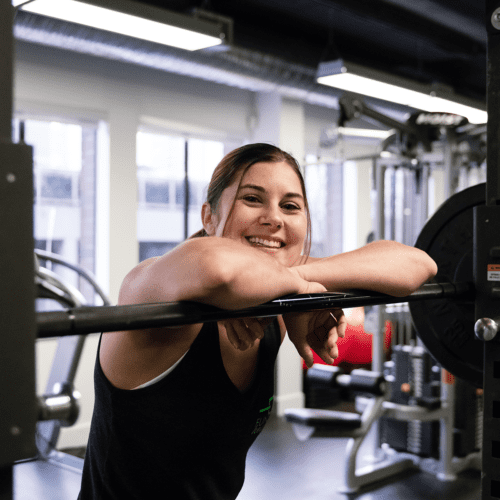 Personal Trainer, Facility Manager
Janina Schmidt
Specialities
Strength training, pre/postnatal training
Certifications
NSCA-Certified Personal Trainer, StrongFirst SFG 1 Kettlebell Instructor, BirthFit Coach, Precision Nutrition Level 1, CrossFit Level 2, CrossFit Weightlifting, CrossFit Gymnastics
How did I get into coaching:
After starting my professional career in the corporate world, I decided to follow my passion and work as a coach and manager at a gym in Beijing, China, where I lived before coming to Vancouver. I love sharing all the benefits that strength training has given me with my clients to improve body composition, confidence and overall health.
My Coaching philosophy:
I don't only want to make my clients stronger physically, but also mentally. My goal is to encourage an environment that focusses on consistency and long-term goals towards better fitness and health to create long-lasting lifestyle changes instead of short-term results.
#Lovewhatyoudo and #inspireotherswithyourpassion
My proudest moment as a coach:
When my first-ever Personal Training Client went from seeing our workouts as a necessary chore to being consistent with her workouts even during many business trips and falling in love with the physical achievements like getting her first pull-up (and then a second and third one!).
Our Private Personal Training Coaching Team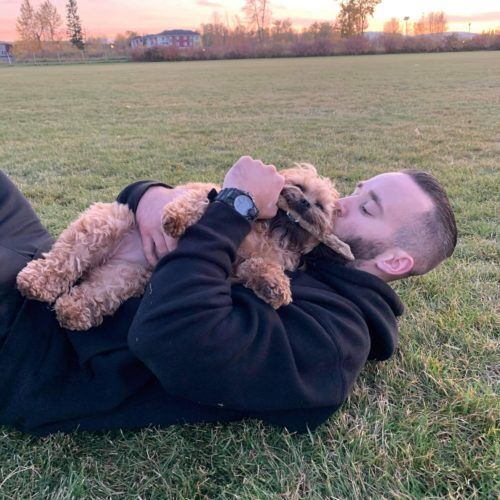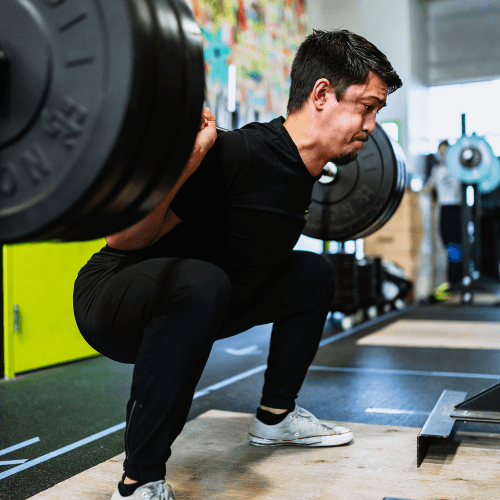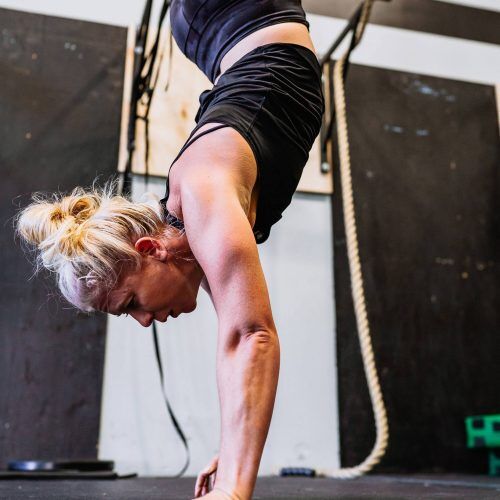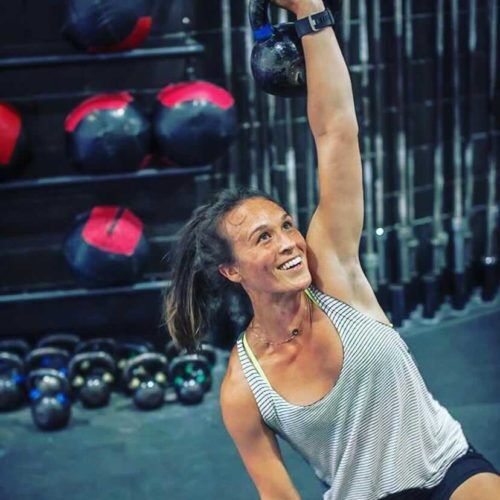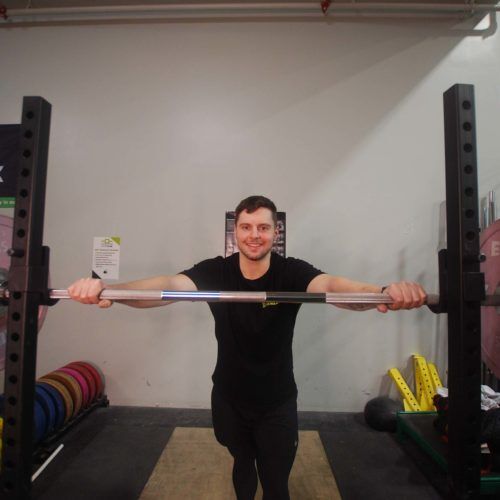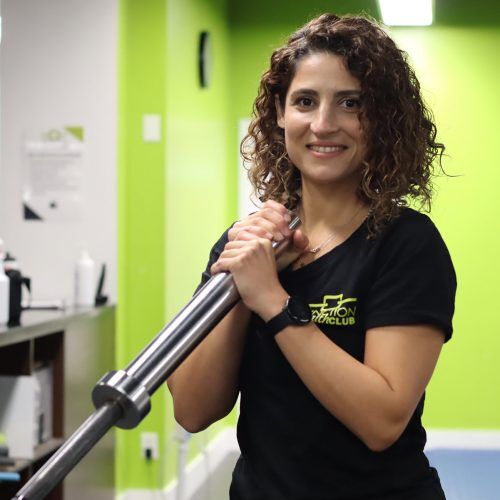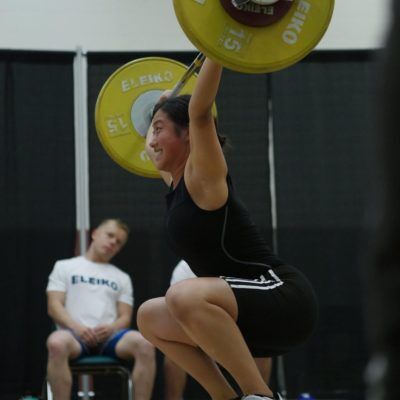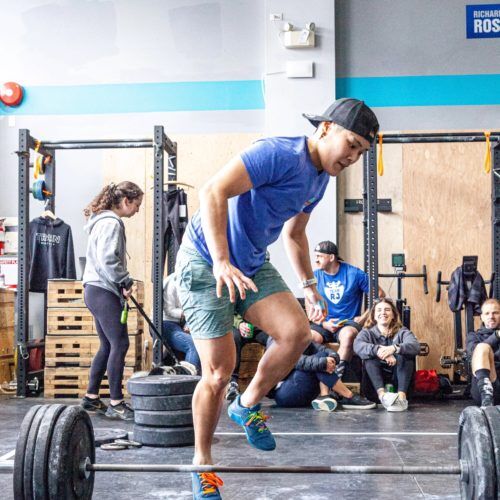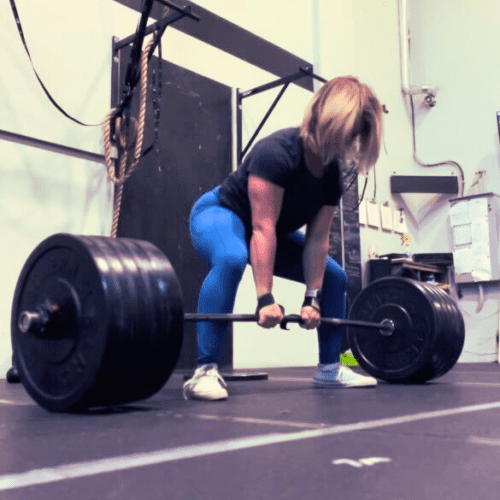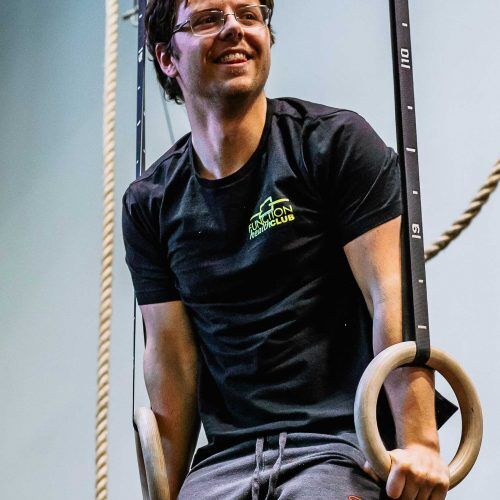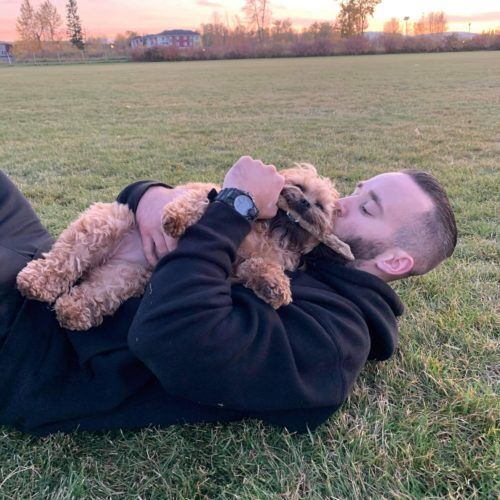 CrossFit Level 1, Registered Kinesiologist
Jeremy Maillet
Specialties
CrossFit, Gymnastics, Active Rehabilitation (injury prevention/management)
Certifications
CrossFit Level 1 Trainer (CF-L1), BSc Kinesiology – Memorial University of Newfoundland
How did I get into coaching
While completing my bachelor's degree in Kinesiology I began training at a CrossFit gym. I was inspired by the methodology and the level of refinement of the coaching staff. After a year of being immersed in the CrossFit community I decided to complete the CrossFit Level 1 Course. I developed a passion for coaching and now have almost 10 years of experience in the field. The positive feedback and gratitude from athletes on my coaching and the impact on their quality of life gives me fulfilment and has played a major role in me pursuing a career that involves helping people.
My coaching philosophy
I have never coached a perfect class. I am constantly reflecting on my experiences to refine my skills to become better in the pursuit of excellence. I believe this philosophy is why I've been successful as a coach. I am always striving to foster a fun, supportive, and inclusive environment for all of my athletes.
#mechanicsconsistencyintensity #neverabandonthebasics #constantrefinement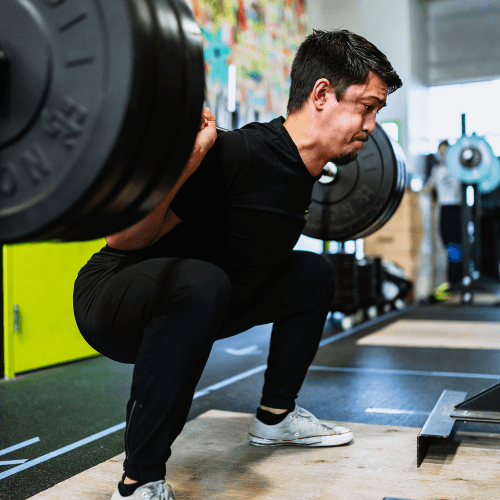 Registered Kinsieologist, Certified Strength and Conditioning Coach
Quinn Lee
Certifications
BSc. Kinesiology with Distinction at Simon Fraser University, BCAK Registered Kinesiologist, CSEF Certified Personal Trainer
Awards and Achievements:
Completed Directed Studies on "Perceptions of Head Impacts in Ice Hockey" with the Injury Prevention and Mobility Lab at Simon Fraser University Assisted in the active rehabilitation of clients who are recovering from: partial paraplegia, non-specific back pain, non-specific neck pain, bilateral hip-replacement surgery, brain-injuries, ankle sprains, non-specific knee pain
My Coaching Philosophy:
Focus on the things that you can control and will give you your desired outcome.
How did I get into coaching:
Over a period of 2 years, I experienced several injuries including: many concussions, 3 fractures in my left foot, tearing partially tearing ligaments in my knee, a subluxation of my shoulder and severe back pain. These injuries left me feeling frustrated and incapable of doing the activities that I enjoyed, which in turn was very challenging on my mental health since I had grown up being a very active child. Thankfully, I had the guidance of health professionals who taught me about the gradual process of active rehabilitation. These exercises helped empower me to take some control over my recovery. Since then, I look for opportunities to help others to feel more empowered and confident when dealing with various injuries and conditions, or with their health in general.
My proudest moment as a coach:
Every time I teach someone how to deadlift a barbell for the first time. It seems to be an exercise that people are nervous and worried about performing properly. It always puts a smile on my face to see someone say "Wow, I never knew I could lift that much." People are usually much more capable than they think they are.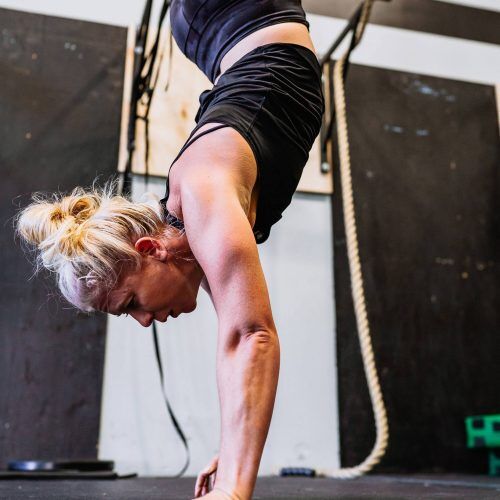 CrossFit Coach
Lainey Beattie
CrossFit Level 1 & 2, Ace Personal Trainer, First Aid/CPR, Business Management Degree
Athletic Achievements:
CrossFit Regionals Team Competitor
Qualifying for and Completing the Boston Marathon
Softball scholarship to Chattanooga state community collage
How did you get into coaching:
I started CrossFit in 2012 in Calgary and fell In love with it! I loved working with people at the gym and helping them, so I took my level 1. Once I had my kids I decided to pursue coaching so I could have a better work/life balance. Fitness has always been a important part of my life and I wanted share my passion.
Coaching philosophy:
My coaching philosophy is that I want what people do in the gym to be transferable to their every day life. I want people to be able to work hard and have fun at the same time. I believe that making classes fun and challenging and relating them back to how people can be more capable in their day to day life is very important.
#Fitforlife #fitfamily
Proud moment:
I don't have one particular moment, but I love when I can help someone achieve something, they didn't think possible. That "aha moment" when a cue or something clicks and they just get it, is what really fires me up!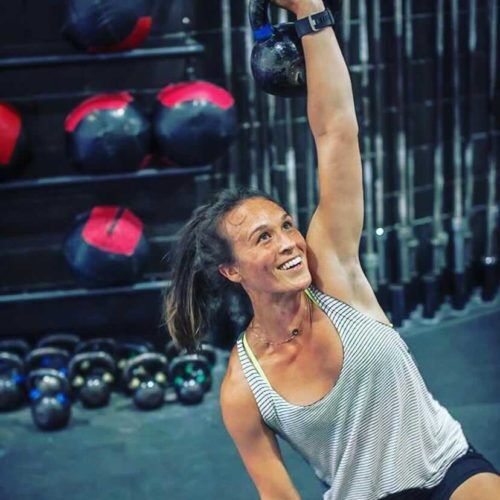 CrossFit Coach, Personal Trainer
Chloe Gregory
Specialties
Injury prevention and rehabilitation, strength training, sport-specific training
Certifications
ACE Personal Trainer, First Aid/CPR, Crossfit Level 1 Coach, PN Level 1 Coach, Nutritional Coaching Institute Level 1 Certified
How did I get into coaching
I was working out at a Crossfit gym and I loved the atmosphere, environment and how much passion the coaches had for their jobs, an opportunity arose to coach a couple of classes in the morning before my full time job. One thing lead to another and here I am.
My coaching philosophy
Support people by creating an environment that makes people want to show up every day and enjoy the journey of seeing themselves improve in both fitness and health. Not everyone has had the active upbringing I had, so also sharing my knowledge and passion with others so they can learn and improve safely and successfully as well.
#supportiveenvironment #optimisingmovement #bettereveryday #beautifultough
My proudest moment as a coach
II have no one proud moment, I love seeing people learn a new skill, try something they didn't think they could do and enjoying the challenge.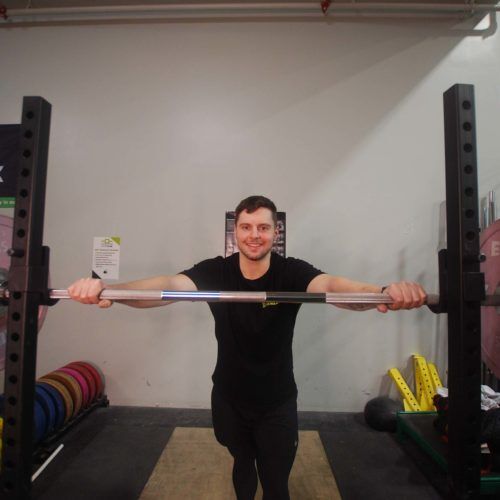 Strength Coach
Devin Vowles
Certifications
B.A Sports Studies (Athletic Development and Health concentrations) NASM CPT CPR & AED C
How did I get into coaching?
My first coaching experience was coaching U8 lacrosse when I was 16. At the time, there wasn't a lot of coaches, and they needed one more coach or the team would need to fold. I decided to give back and help. As the season progressed, I started to notice improvements from the players, and it felt very rewarding for me to have these players get better and grow a love to continue playing because of my coaching.
At this time, I was living a pretty unhealthy lifestyle, and I never took training seriously. A few years later, I had a major turning point in my life that drove me to get into powerlifting/bodybuilding. I became very successful and achieved a national level total in powerlifting. I began to feel a great sense of pride in the way I could transform my own body and achieve a high level of athletics. People would always ask me for advice, and they would ask me to create programs for them. I wanted other people to feel that same sense of satisfaction that I found from adopting a healthier lifestyle and achieving personal goals. This led me to get my degree in sports studies and my personal training certification, so I could pursue a career in coaching and help people achieve their own self satisfaction
My Coaching Philosophy:
I believe that everyone has the capability to be excellent. You can achieve anything by building a plan, following it, and working hard. Nothing that is worth doing in life will come easy, and it takes a tremendous level of discipline to reach your goals. Together, we can battle through the adversities of life and create a better self for the future. I also believe that it is important to practice perfection. I believe that the quality of movement is the most important thing when it comes to training. It's important to train smarter not harder.
#Gainz #dontcurlinthesquatrack #betterthanyesterday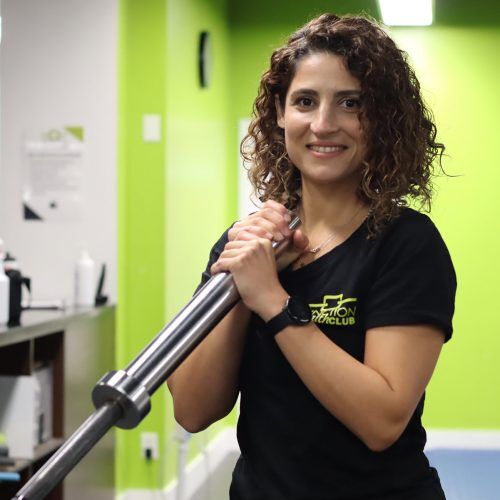 Personal Trainer
Marzi Abolfazli
Specialties
Injury prevention and rehabilitation, strength training
Certifications
Bachelor of human kinetics from UBC. (B.H.K), Canadian Society of Exercise Physiologists(CSEP-CPT), NASM Certified Personal Trainer, Twist Functional Trainer, Certified Yoga Teacher 200 hr.
How did I get into coaching
My passion with movement, sports and fitness started from a very young age. I further continued this passion by studying human kinetics and graduating in 2012. I then began my journey as a fitness and rehab coach and continued on learning about injuries, chronic pain and our understanding of health and fitness. I have lead workshops on core training, common injuries and implemented rehab programs for adults with various health backgrounds. I received my yoga teacher training in 2016 and have since worked with various practitioners and athletes to better understand both the physical and its connection with our mental health and wellbeing. I continue to learn and am passionate to share my knowledge and learnings withyou all.
My coaching philosophy
All you have to do is to show up every time, set your intentions and give it all you have! Be kind to yourself and to your body. It doesn't matter where you are right now, it matters that you show up everyday and work on yourself one step at a time, watch yourself build new habits, become stronger, more in tune with yourself and before you know it, you're living your best self everyday, moving towards new goals and enjoying the journey. And remember to honour yourself for it!
#movewithintention #consistencyiskey #dedicateyourself #begreatful #Ilovemovement
My proudest moment as a coach
When I see clients reach far beyond their initial goals!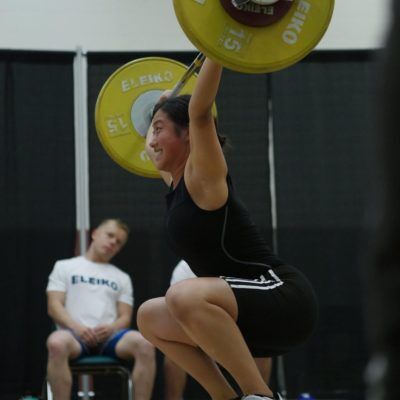 Youth Development Coach
Ellen Lu
BSc (in progress), NSCA-CPT (in progress), NCCP Olympic Weightlifting Club CL 1 (in progress), Agatsu Kettlebell Trainer L1, FMS L1, Onnit Academy Foundations Trainer
How did you get into coaching:
My journey started when I was 16 and tried CrossFit for the first time. Before that, I had dabbled in some sports such as Martial arts, field hockey, and field lacrosse. But nothing really engaged me as much as CrossFit did. I loved being surrounded by a community of strong and awesome individuals. When I was 18, I signed up for a CrossFit competition which meant I needed to know how to snatch and clean and jerk. I hated Olympic weightlifting at first. But I stuck with it and before I knew it, I was in love with the sport and I haven't looked back. Since then, I have been primarily a weightlifting coach. I love coaching people of all ages, however, my passion lies in youth development. I want nothing more than to see my youth grow into physically and mentally strong athletes and individuals.
My Coaching Philosophy:
I view training and sport as a tool to become a better person in all aspects of life. What you do here in the gym—how you treat your fellow athletes, how you tackle challenges in your training, and how you show up—builds character and translates to everyday living. So, when people come in I do my best to empower them to make the best choices for themselves, and to gain a greater understanding behind why they train. We may only be athletes for a little while, but we all have the power to choose to be amazing humans for the rest of our lives.
#yougotthis
Proudest moment:
Any time I coach an athlete and something clicks for them, or they achieve something that they have been working on for a really long time, I always feel proud. If I had to pinpoint a specific moment, it would be when I realized how much progress one of my youth athletes had made in the course of a year. This particular athlete has ASD and could not sit into a squat at the beginning of the program. We worked really hard together and over the course of a year, she made amazing progress. She went from not being able to perform a squat to being able to perform power snatches and clean and jerks with near perfect execution. I was so proud but moreover, just extremely grateful to be able to call myself her coach. She taught me a lot about what kind of coach I want to be and working with her was humbling.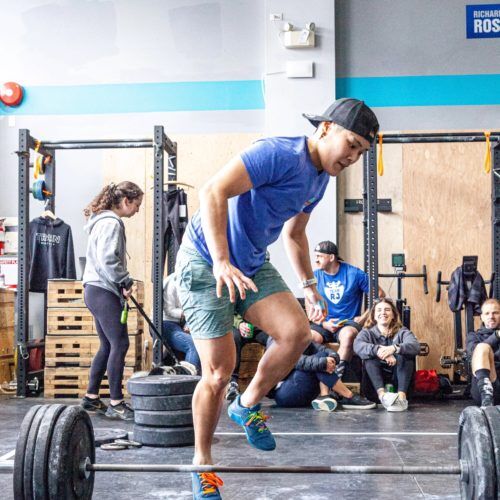 CrossFit L1 Coach, Personal Trainer
Shu Hui Wong
Specialties
CrossFit, Injury prevention and rehabilitation, strength training
Certifications
ACE Personal Trainer, First Aid/CPR, CrossFit Level 1 Coach, WAG Nutrition Certified
How did I get into coaching
Sports have been a huge part of my life growing up and I have had amazing coaches that not only wanted us to be better athletes, but just better people in general. That was something that has stuck with me throughout my years.
I was in between careers and decided to use that as an opportunity to take the plunge and follow my passion and here I am today!
My coaching philosophy
Have fun and don't be afraid of failing! I think we all need that reminder sometimes to not take ourselves so seriously and just have fun.
#longevity #havefunandplay
My proudest moment as a coach
Every moment someone goes "aaaah!" and something clicks for them! And also when people thank me for making it an enjoyable experience and that they're excited to be back again.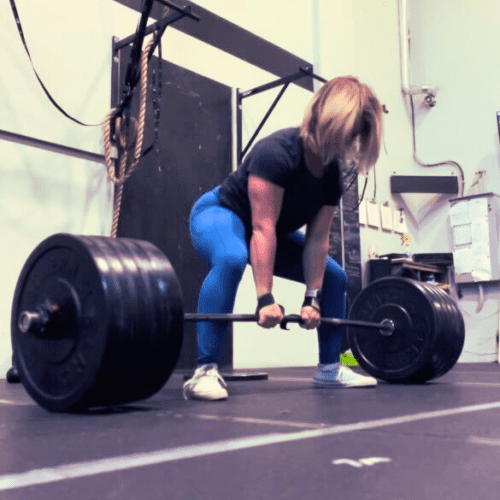 Strength and Mobility Coach, CrossFit L1 Trainer
Amy Rusell
Biography Coming Soon!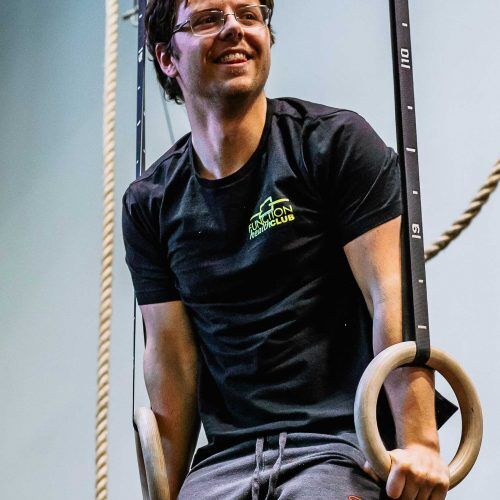 Strength Coach
Ronnie Mundell
CrossFit L1, Computer Science Diploma Douglas College
Awards/Achievements:
First place at Festivus Games-Team Division
Compete as a top 10 Teen Individual at the 2017 CanWest Games
How did you get into coaching:
I got into coaching after training under Coach Morgan and Coach Andy in CrossFit and Weightlifting for a the past 4 yrs. In my early teen years I hurt my back lifting weights. It was a really rough time for me and not being able to workout alongside my passion for computers led to me feeling very out of shape and depressed. Morgan worked with my to help fix my back issue and once that was better I trained alongside Morgan and went on to compete in multiple CrossFit events.

Personally knowing how tough it is to go from being in good shape to being injured and completely out of shape and overweight to then coming back to fitness and regaining my self confidence and feeling strong and capable is what motivated me to become a CrossFit coach. I may be young and have lots to learn, but I take my role very seriously and want to be of service to the members of our gym.
My Coaching Philosophy:
I coach to help bring people to a level higher than they thought was possible. I believe in motivating each member to always strive to be better and work harder than yesterday while I ensure they keep themselves safe and healthy.
#workhardbebetter
Proudest moment:
When I got my CrossFit Level 1 certificate. It was really cool to realize that I'd completed and accomplished something that allowed me to work as a coach. Now being at the gym and working mainly with the kids and teens, I find it rewarding when they understand my cuing improving themselves by bettering their movement.
AVAILABILITY
In person
On the phone
Via Skype