Youth Fitness Programs
Our Youth Fitness Programs consist of Strength and Conditioning classes that are a great compliment to any competitive sport program or an alternative for youth that are looking for something outside of their typical sporting environment!
Programs start up four times a year and only have up to 10 kids per class. We have a Fall, Winter, Spring, and Summer term, plus spring and winter break camps.
We are passionate about helping our kids find joy and success in fitness and sports, and have worked with individuals, sports teams and schools. Contact us to get registered!
Our Team Dedicated to Youth Fitness Programs, Weightlifting and Youth Fitness Coaching.
Our team offers fun and challenging workouts that keep kids active and excited about fitness.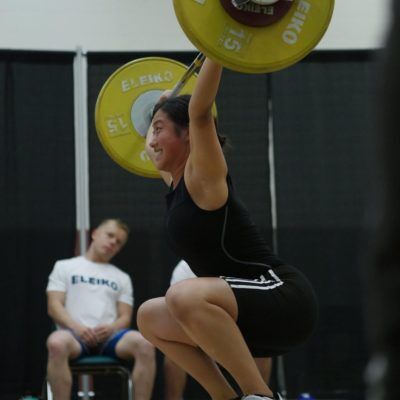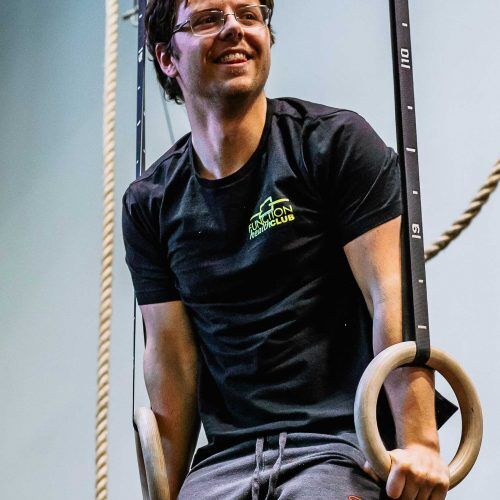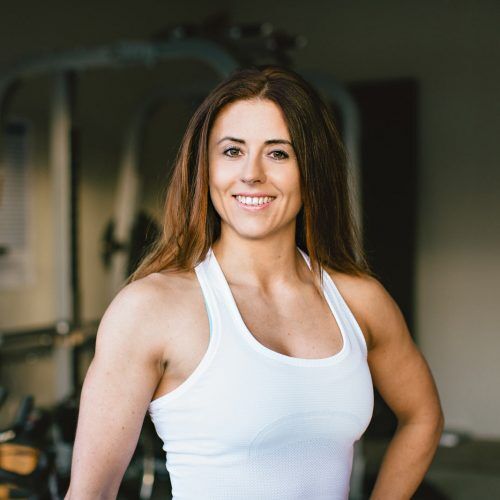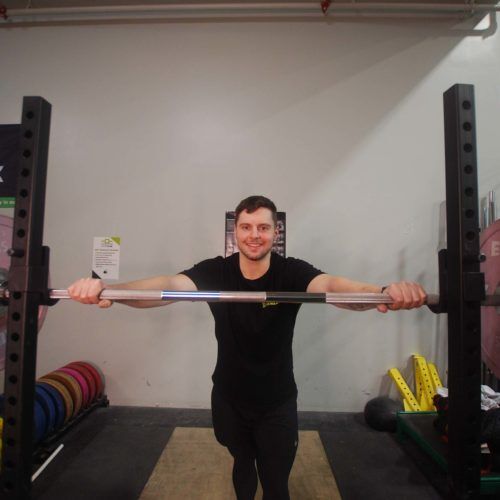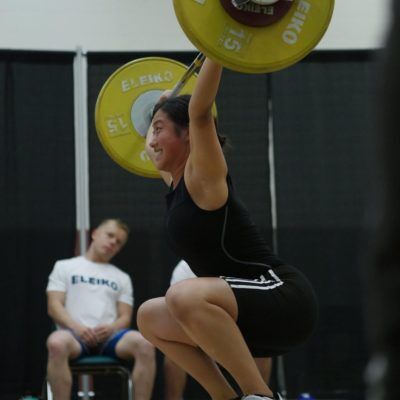 Youth Development Coach
Ellen Lu
BSc (in progress), NSCA-CPT (in progress), NCCP Olympic Weightlifting Club CL 1 (in progress), Agatsu Kettlebell Trainer L1, FMS L1, Onnit Academy Foundations Trainer
How did you get into coaching:
My journey started when I was 16 and tried CrossFit for the first time. Before that, I had dabbled in some sports such as Martial arts, field hockey, and field lacrosse. But nothing really engaged me as much as CrossFit did. I loved being surrounded by a community of strong and awesome individuals. When I was 18, I signed up for a CrossFit competition which meant I needed to know how to snatch and clean and jerk. I hated Olympic weightlifting at first. But I stuck with it and before I knew it, I was in love with the sport and I haven't looked back. Since then, I have been primarily a weightlifting coach. I love coaching people of all ages, however, my passion lies in youth development. I want nothing more than to see my youth grow into physically and mentally strong athletes and individuals.
My Coaching Philosophy:
I view training and sport as a tool to become a better person in all aspects of life. What you do here in the gym—how you treat your fellow athletes, how you tackle challenges in your training, and how you show up—builds character and translates to everyday living. So, when people come in I do my best to empower them to make the best choices for themselves, and to gain a greater understanding behind why they train. We may only be athletes for a little while, but we all have the power to choose to be amazing humans for the rest of our lives.
#yougotthis
Proudest moment:
Any time I coach an athlete and something clicks for them, or they achieve something that they have been working on for a really long time, I always feel proud. If I had to pinpoint a specific moment, it would be when I realized how much progress one of my youth athletes had made in the course of a year. This particular athlete has ASD and could not sit into a squat at the beginning of the program. We worked really hard together and over the course of a year, she made amazing progress. She went from not being able to perform a squat to being able to perform power snatches and clean and jerks with near perfect execution. I was so proud but moreover, just extremely grateful to be able to call myself her coach. She taught me a lot about what kind of coach I want to be and working with her was humbling.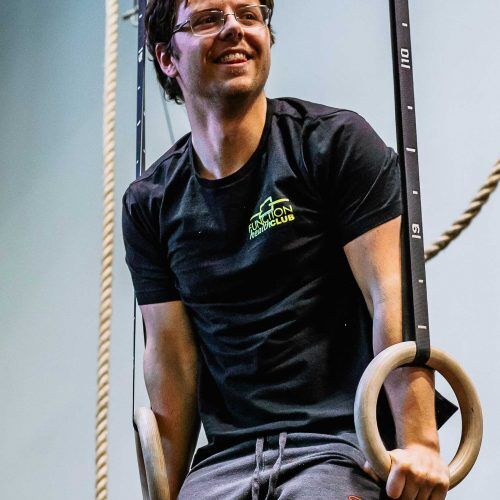 Strength Coach
Ronnie Mundell
CrossFit L1, Computer Science Diploma Douglas College
Awards/Achievements:
First place at Festivus Games-Team Division
Compete as a top 10 Teen Individual at the 2017 CanWest Games
How did you get into coaching:
I got into coaching after training under Coach Morgan and Coach Andy in CrossFit and Weightlifting for a the past 4 yrs. In my early teen years I hurt my back lifting weights. It was a really rough time for me and not being able to workout alongside my passion for computers led to me feeling very out of shape and depressed. Morgan worked with my to help fix my back issue and once that was better I trained alongside Morgan and went on to compete in multiple CrossFit events.

Personally knowing how tough it is to go from being in good shape to being injured and completely out of shape and overweight to then coming back to fitness and regaining my self confidence and feeling strong and capable is what motivated me to become a CrossFit coach. I may be young and have lots to learn, but I take my role very seriously and want to be of service to the members of our gym.
My Coaching Philosophy:
I coach to help bring people to a level higher than they thought was possible. I believe in motivating each member to always strive to be better and work harder than yesterday while I ensure they keep themselves safe and healthy.
#workhardbebetter
Proudest moment:
When I got my CrossFit Level 1 certificate. It was really cool to realize that I'd completed and accomplished something that allowed me to work as a coach. Now being at the gym and working mainly with the kids and teens, I find it rewarding when they understand my cuing improving themselves by bettering their movement.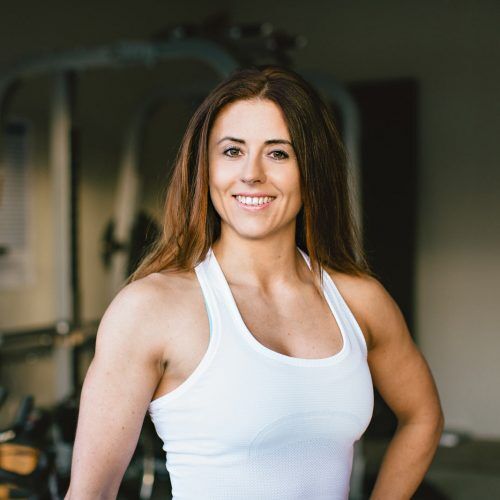 Owner, Weightlifting Coach
Caroline Mundell
CSNA Master Nutritionist, BCRPA Personal Trainer, NCCP Olympic Lifting Trained, Agatsu Level 1, Yoga Instructor
Awards/Achievements:
2015 Best Personal Trainer – Tri-Cities
Top 3 Women Influencer Award – Exceptional Leader
Olympic Weightlifting:
Currently ranked 3rd in the World 58kg
BC Provincial Masters Record Holder
Ranked 1st in BC for all Masters Lifters in all weight classes
2x BC provincial Champion, Canadian Silver and Gold medalist
My Coaching Philosophy:
Lead by example and prioritize your health. It is your duty to bring your best self into all aspects of your life. In doing this, you and everyone around your will flourish.
#FUNCTIONBETTER
How did I get into coaching:
After my divorce in 2009, I needed to make some quick decisions. I was in the middle of a behavioural neuroscience degree at SFU, but I had 3 young children who needed me to take care of them and I wanted to not only do that in our home, I wanted to be able to show them that when the world feels like it's crumbling around us, there is still opportunity to create something beautiful. Continuing University at that time seemed to be the wrong choice.
I spent some time reflecting on what I truly wanted to do with my life. I was a competitive figure skater as a child and had always been the friend who people came to for fitness and nutrition advice. I had continued to be a fitness advocate throughout my marriage and time as a stay at home mom. I'd organize hikes, active play dates with kids, and just generally encourage healthy lifestyle habits for those around me. So after taking the time to research various options, I started my own training company out of my car. I drove to people's homes, trained clients outside at parks and slowly built the businesses that you currently train at today!
My proudest moment as a coach:
I have had so many moments over my coaching career that I cherish. Many of them involve people right here in our gym! The first time I truly felt proud as a coach was with my first client. She was extremely unhealthy when we first met. Her main goal was to be able to get up off the floor without help. After working with her for over a year, she had not only accomplished that but was hiking the Coquitlam Crunch and had lost over 50lbs! We celebrated by carrying 50lbs of weight up the Crunch so she could reflect on how far she'd come. For this woman, my help had completely changed her life. That is why I do what I do. Connecting with people and creating positive change is in all of us and this being an advocate for health and self care is what I have to offer in this lifetime.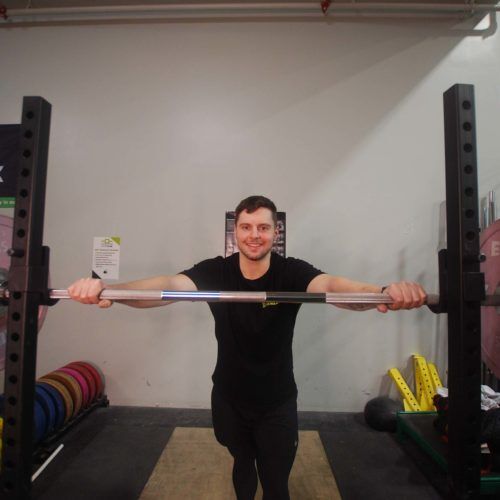 Strength Coach
Devin Vowles
Certifications
B.A Sports Studies (Athletic Development and Health concentrations) NASM CPT CPR & AED C
How did I get into coaching?
My first coaching experience was coaching U8 lacrosse when I was 16. At the time, there wasn't a lot of coaches, and they needed one more coach or the team would need to fold. I decided to give back and help. As the season progressed, I started to notice improvements from the players, and it felt very rewarding for me to have these players get better and grow a love to continue playing because of my coaching.
At this time, I was living a pretty unhealthy lifestyle, and I never took training seriously. A few years later, I had a major turning point in my life that drove me to get into powerlifting/bodybuilding. I became very successful and achieved a national level total in powerlifting. I began to feel a great sense of pride in the way I could transform my own body and achieve a high level of athletics. People would always ask me for advice, and they would ask me to create programs for them. I wanted other people to feel that same sense of satisfaction that I found from adopting a healthier lifestyle and achieving personal goals. This led me to get my degree in sports studies and my personal training certification, so I could pursue a career in coaching and help people achieve their own self satisfaction
My Coaching Philosophy:
I believe that everyone has the capability to be excellent. You can achieve anything by building a plan, following it, and working hard. Nothing that is worth doing in life will come easy, and it takes a tremendous level of discipline to reach your goals. Together, we can battle through the adversities of life and create a better self for the future. I also believe that it is important to practice perfection. I believe that the quality of movement is the most important thing when it comes to training. It's important to train smarter not harder.
#Gainz #dontcurlinthesquatrack #betterthanyesterday
Youth Fitness Programs & Youth Fitness Coaches
Our team offers fun and challenging workouts that keep kids active and excited about fitness.