Before reading this blog, take 3 minutes to watch this video:
When Conor McGregor stepped into the ring last Saturday night and knocked out Jose Aldo in the featherweight division of the Ultimate Fighting Championship (UFC), most people had never heard of Ido Portal. Ido Portal? What is that? Actually, the question is, who is that? Ido Portal can best be described as a master of movement. Check out this video of Ido performing some amazing movement skills coupled with his philosophies about movement.
Every top athlete seeks to gain an advantage over their competition and Conor is no different. He saw the value in developing and improving his movement literacy so that he could literally become a better mover. So take an already dangerous mixed martial arts fighter, add in an improved general ability to move, and you get what happened on Saturday night. Truly the ultimate fighter…pardon the pun.
Now we're not claiming to be at the same level as Ido Portal, but the trainers at Function Health Club can definitely help you become a better mover. Personal training has evolved to include movement training in addition to the weight training, cardio training and stretching personal trainers already offer. Athletes can benefit from this form of training not only because it will improve their functional strength and flexibility, coordination and balance, and agility and reaction time, but it will also help prevent the overuse injuries caused by performing the same repetitive movements over and over again that all athletes have to do as part of their practices and games. Adding in the novelty of movement training gives the body a 'break' from the stress of repetition. Here are a few videos of some of the mobility training we can offer:
No matter what your age or fitness level, everyone should be performing movement exercises. There are movement exercises for all levels and abilities so if those videos above intimidate you, not to worry. Our personal trainers can tailor a program to your specific needs. You can learn more about our personal training service here. If you're not located in Vancouver but you'd still like to see some of our exercises in action check out our youtube channel. If you're currently working with a personal trainer and they're not adding novel movement exercises into your training program, ask them to.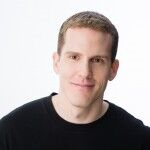 Besides being a regular contributor to the Function Health Club blog, Jeff Doyle is also the co-owner of Function Health Club as well as a Personal Trainer, BCRPA Trainer of Fitness Leaders, Agatsu Kettlebell Instructor and Older Adult Wellness Practitioner. He also has a Bachelor of Human Kinetics. You can contact Jeff directly at jeff@functionhealthclub.com