Do you love working out? Do you have a desire to blend your passion for fitness with a job you love? Do you want to help other people? If you answered yes to all of those then being a personal trainer may be the right career choice for you! Few things are more fulfilling than guiding others toward the same type of lifestyle that has been so beneficial for you. And helping others is one of the most rewarding things you can do in life thereby giving you a real sense of purpose, which unfortunately is lacking for many people in their lines of work.
The fitness industry is exciting and dynamic and offers a lot of rewarding career opportunities. Health and fitness are things everybody needs and there are so many unique and creative ways to deliver services to meet those needs. Personal trainers can teach in one-on-one settings or large group formats such as boot camps and crossfit-style classes. They can train in gyms or at people's homes, or office settings and even outdoors. Personal trainers can specialize in sports conditioning or body building or Olympic weight lifting or older adult training, just to list a few. In the age of the internet and social networking, it has never been easier to be successful as a personal trainer. Whether you decide to work for someone else or you want to venture out on your own, with the right kind of marketing and networking, you can attract an abundance of clients. Once again, everyone needs health and fitness and so your target market is literally billions and billions of people!
So how do you get started on your path to becoming a master personal trainer who is in high demand? Well the first step is to get registered as a personal trainer with a governing body. Here in British Columbia the most highly regarded and most popular governing body is the British Columbia Recreation and Parks Association (BCRPA). The BCRPA Fitness Registration Program has been registering personal trainers since 1985 so they have a long history in this province. With over 4000 registered fitness professionals, BCRPA personal trainers are highly sought after.
Don't be fooled by other fly-by-night certification bodies out there claiming to be the best. Even if they have a flashy magazine or conference, it doesn't necessarily mean that their certification standards are adequate. Often these organizations' certifications are set to a lower standard which ends up watering down the talent pool of personal trainers. At Function Health Club we recommend the BCRPA standards because they are some of the highest you will find in the world. The BCRPA is a not-for-profit organization, not a private corporation, so there is no conflict of interest when it comes to them holding the standards. Having a private corporation setting the education standard for personal trainers in the fitness industry is like having Burger King set the food safety standards for the fast food industry. There's just too much conflict of interest there.
The BCRPA is also part of the National Fitness Leadership Alliance (NFLA) which is an alliance of all the not-for-profit organizations representing fitness professionals across Canada. Together this alliance holds the standards in Canada and no change can be made to those standards without it first being reviewed by the NFLA. The BCRPA also has a Board of Directors and Fitness Advisory Committee (FAC) which all help to regulate the standards. So if you're looking to become a personal trainer in BC, go with the BCRPA. By far it has the most credibility for personal training registration in BC.
And how does one become registered with the BCRPA as a personal trainer? Take the BCRPA approved fitness leadership courses and pass all the corresponding exams and practical evaluations. Function Health Club is an approved provider of BCRPA fitness leadership courses.
To learn more about our fitness leadership courses please visit our course webpage by clicking here. Our next round of courses is starting in January so don't miss out! Register today to guarantee your space in our upcoming round of courses. If you're looking to hire a personal trainer, all of our trainers are registered and fully qualified and would love to help you toward your health and fitness goals. To find out more about our personal training service please click here.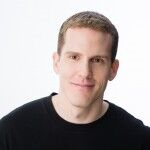 Besides being a regular contributor to the Function Health Club blog, Jeff Doyle is also the co-owner of Function Health Club as well as a Personal Trainer, BCRPA Trainer of Fitness Leaders, Agatsu Kettlebell Instructor and Older Adult Wellness Practitioner. He also has a Bachelor of Human Kinetics. You can contact Jeff directly at jeff@functionhealthclub.com