We all know it's coming. Winter is just around the corner. The days are getting shorter, the nights are getting longer and the sun hasn't been seen for many days, at least here in Vancouver. At times it's enough to make you want to pack it all in and just hibernate until the spring comes again. But hibernation isn't the best answer when it comes to the winter, because too much inactivity will leave you feeling really blue. And if you add that to the fact that you're getting less sun, it's a recipe for a very sad and very sleepy winter. So how about embracing that winter weather and partaking in some fun seasonal activities? Especially here in Vancouver, we have the mountains so close to us that it's a shame to go through a whole winter season and not make the most of them. Why not try these 5 activities on for size this winter?
1. Downhill Skiing/Snowboarding
Skiing and snowboarding are common winter activities that most people think of. And although there is a steep learning curve when first trying out these sports once figured it out, these are activities that can bring you a lot of joy for the rest of your life. What's better than standing at the top of a snow covered mountain on a sunny winter day and looking around at the vast beauty of nature? Plus, the ride down is such a rush! And the amount of exercise you get from these activities is huge. Pretty much all the muscles of your legs and core are involved and these activities also help to develop things like balance, agility and coordination.
2. Cross-country Skiing
If flying down a mountain isn't your thing, perhaps cross-country skiing is more your style. Cross-country skiing is one of the best activities for burning calories plus it really challenges your cardiovascular system by getting your heart rate up. Every muscle in the body is being used to propel you along the track which means you're developing great tone and stamina. If you don't live close to mountains but you have snow, then cross-country skiing as a fantastic option because you can do it on a relatively flat surface. It does take some time to get the coordination down of your arms and legs all moving at the same time so be patient. But once you master the movement you'll be a winter fat burning machine!
3. Snowshoeing
For those who love the mountains but don't feel comfortable strapping skis or a snowboard to their feet, snowshoeing is a great alternative. Snowshoeing through the alpine trails with some good friends is an excellent way to spend an afternoon. You'll get your heart rate up and break a good sweat. Snowshoeing doesn't require any special skills, anyone who can walk can also snowshoe, so it's a great activity for beginners who may not feel brave enough to attempt skiing or snowboarding but still want to get outside for some exercise in the winter.
4. Ice Skating
Your local ice skating arena is a fun place to spend a few hours with your family and friends, especially if you haven't been in a while. In fact, why not book your holiday get together at the arena before everyone heads out for food and drinks? It's a great way to get some exercise in and build up an appetite before you take part in some holiday cheer. Skating uses the muscles of your legs and hips in a very different way then they're used to be using when simply walking or running. This means you can get some great additional muscular development and joint stability by performing movements like ice skating. And of course, forcing yourself to stay upright on thin metal blades is sure to develop your balance!
5. Sledding/Tobogganing
Another great activity to do with family and friends this holiday season is sledding and tobogganing. Although you can head all the way up to the mountains to do it, technically all you need is a small hill at your local park if you have snow on the ground. The ride down is definitely more fun than the hike back up but the tough slog through the snow will definitely give you some good exercise, especially if done multiple times. However, I find with activities like this you're so busy having fun that you barely notice how much work you're doing. The reward for hiking up the slope is the rush as you come back down! This activity develops a tonne of cardiovascular fitness and muscular endurance. Embrace the winter!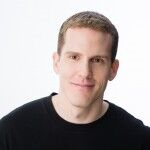 Besides being a regular contributor to the Function Health Club blog, Jeff Doyle is also the co-owner of Function Health Club as well as a Personal Trainer, BCRPA Trainer of Fitness Leaders, Agatsu Kettlebell Instructor and Older Adult Wellness Practitioner. He also has a Bachelor of Human Kinetics. You can contact Jeff directly at jeff@functionhealthclub.com