Registered Massage Therapy In Port Coquitlam
At Function we acknowledge that keeping our bodies healthy includes rest, recovery, proper nutrition and injury prevention/rehabilitation. Our in-house Registered Massage Therapy in Port Coquitlam is here to help you with injury rehabilitation, mobility, muscle and joint issues, and more!
Throughout our lives our bodies are subjected to a wide variety of situations that can have a major impact on how we feel. From sports, to work and travel stress, to car accidents and injuries, we all have something!
Whether you are working to recover from a significant issue, or if you are simply looking to improve your mobility, strength or joint flexibility, we can help.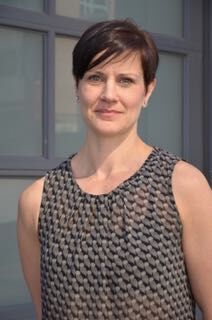 Meet Kristina Simson, our Registered Massage Therapist
I graduated from West Coast College of Massage Therapy in New Westminster. With my own history in competitive sports, I believe in combining massage techniques with corrective exercise and an active lifestyle. Having experiences first hand, competitive training schedules, fatigue and injuries, I understand the importance of incorporating regular therapy in the prevention and maintenance of chronic overuse injuries.
My passion for, and understanding of both training and rehabilitation allows for a unique perspective on how to produce optimal recovery plans. Outside of the clinic you can find me exploring the local mountains and trails with my dog, lifting heavy things in the gym and spending time with my growing family.
If you're interested in booking an appointment, click the button below to search my online schedule. I look forward to helping you!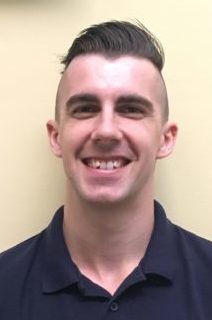 Meet Adam Cowan, our Registered Massage Therapist
Adam is a graduate of the West Coast College of Massage Therapy program in 2018. He previously received his Bachelor's Degree in Kinesiology and Physical Education from the University of the Fraser Valley in 2012. During that time he interned as a Student Athletic Therapist with the Vancouver Whitecaps Residency program where he saw first hand how manual therapy could get athletes back to play as soon as possible. During his career as a Kinesiologist he was given insight on how important therapeutic exercises coupled with manual therapy could help people return to work or every day life!
Adam is interested in anything sport-related as he grew up playing team sports and he regularly competes in CrossFit and recreational activities.
Orthopaedic injuries are his biggest interest; however, any condition will interest him as he is up for the challenge. His background in exercise physiology will help you get back to normal life and will assist you in any athletic goals you may have.
His appointments will be mostly manual therapy finishing off with therapeutic exercise to improve the longevity of the treatment effects!